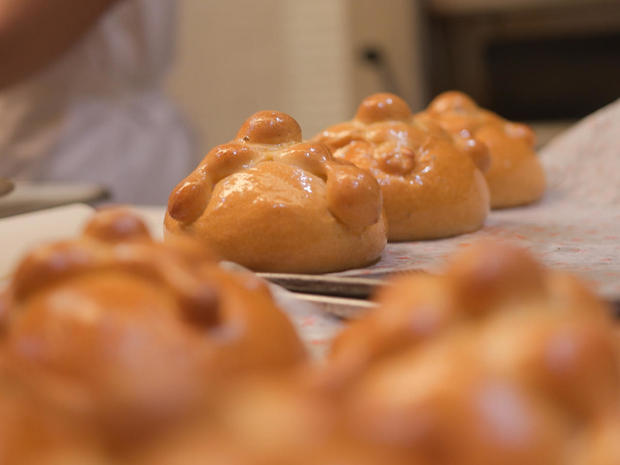 Recipe for Day of the Dead: Pan de muerto by Elena Reygadas.
In early November, during Mexico's celebration of the Day of the Dead/Día de los Muertos, a customary dessert known as pan de muerto (or "bread of the dead") is commonly placed on the ornate altars created in people's homes to pay tribute to departed family members.
Elena Reygadas, one of Mexico's most renowned chefs, and owner of the Mexico City restaurant Rosetta and its sister bakery, La Panadería de Rosetta, shares with "Sunday Morning" viewers her recipe for pan de muerto.
Be sure to catch Enrique Acevedo and Elena Reygadas on "CBS News Sunday Morning" November 5!
More
Source: cbsnews.com