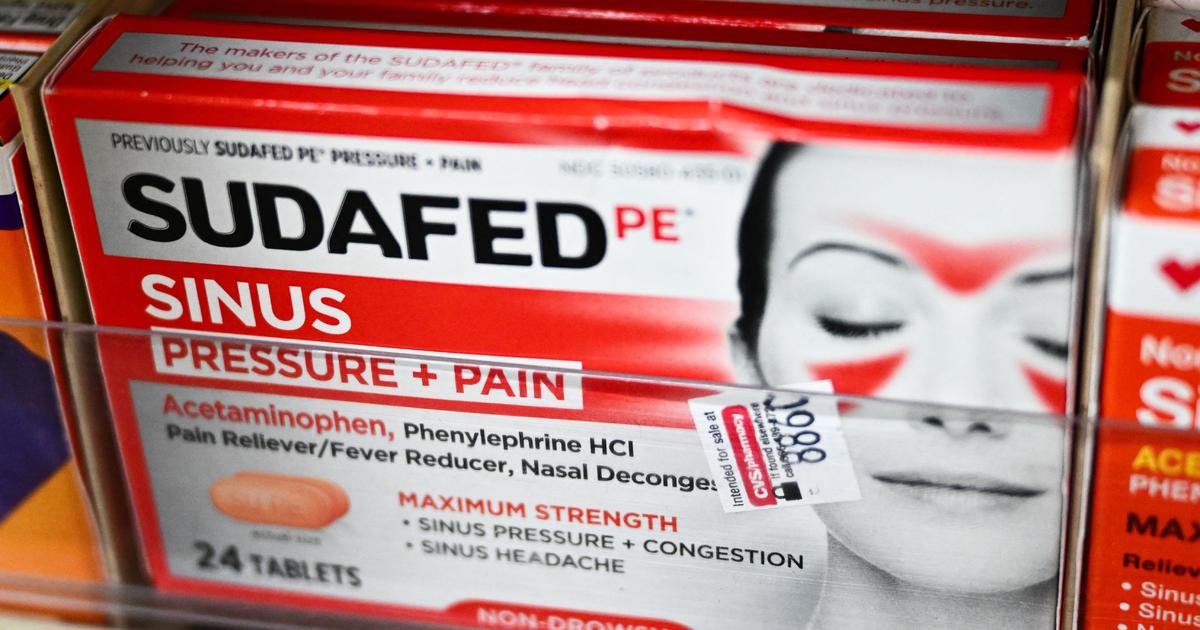 CVS is pulling some of the most popular cold medicines from store shelves. Here's why.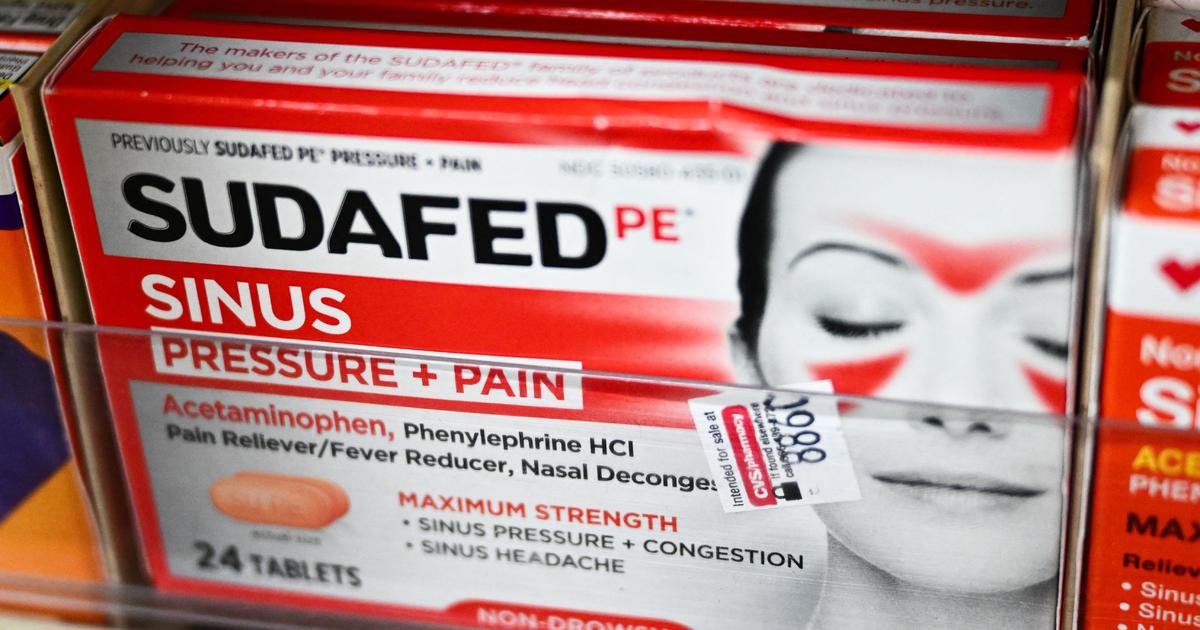 Pharmacy chain CVS Health said it is pulling some of its most popular cold and cough medications from store shelves, weeks after advisers to the Food and Drug Administration deemed a common ingredient ineffective.
CVS told CBS MoneyWatch that it will no longer sell products that only contain phenylephrine as an active ingredient at its pharmacy stores.
"We are removing certain oral cough and cold products that contain phenylephrine as the only active ingredient from CVS Pharmacy stores," the company said in a statement to CBS MoneyWatch.
found in Dayquil, Mucinex Sinus-Max, Sudafed PE Sinus Congestion, Theraflu and other popular medications sold at pharmacies across the U.S.
"Modern studies, when well conducted, are not showing any improvement in congestion with phenylephrine," Dr. Mark Dykewicz, an allergy specialist at the Saint Louis University School of Medicine, said last month.
Decongestants with phenylephrine account for roughly $1.8 billion in annual sales, according to the FDA.
It's unclear if other pharmacies will follow suit and remove drugs in which phenylephrine is the only active ingredient. Walgreens did not say if it will stop selling the medications, telling CBS MoneyWatch that it "follows FDA regulations."
"We are closely monitoring the situation and actively partnering with the Walgreens Office of Clinical Integrity and suppliers on appropriate next steps," a spokesperson told CBS MoneyWatch.
Rite Aid did not immediately reply to a request for comment.
—The Associated Press contributed to this report.
Thanks for reading CBS NEWS.
Create your free account or log in
for more features.
Source: cbsnews.com