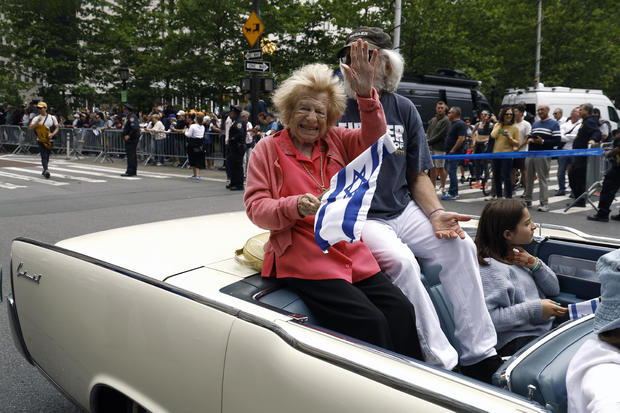 Dr. Ruth Westheimer, sex therapist and talk show host, appointed New York's 1st ambassador to loneliness
ALBANY, N.Y. — Dr. Ruth Westheimer, best-known as a sex therapist and talk show host, has been named New York's honorary ambassador to loneliness, Gov. Kathy Hochul announced on Thursday.
New York is the first state to appoint an ambassador to loneliness.
"As New York works to fight the loneliness epidemic, some help from honorary Ambassador Ruth Westheimer may be just what the doctor ordered," Hochul said in a statement announcing the appointment. "Dr. Ruth Westheimer has offered her services to help older adults and all New Yorkers cope with the loneliness epidemic and I will be appointing her to serve as the nation's first state-level honorary Ambassador to Loneliness. Studies show individuals experiencing loneliness had a 32 percent higher risk of dying early and we need leaders like Dr. Ruth to help address this critical component of our mental health crisis."
Westheimer, a 95-year-old Holocaust survivor and Bronx resident, rose to prominence as a sex therapist and talk show host in the 80s and 90s. She pledged to help every New Yorker address the growing issue of social isolation.
CBS New York Team
Thanks for reading CBS NEWS.
Create your free account or log in
for more features.
Source: cbsnews.com