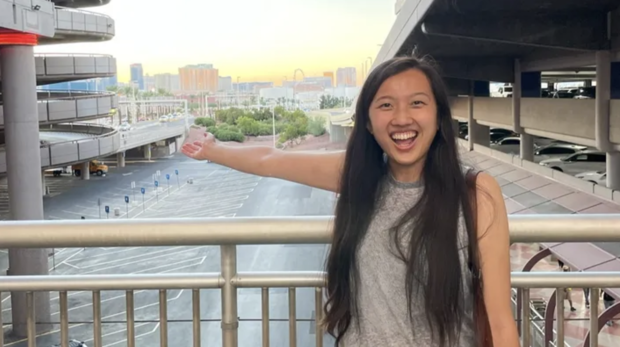 A woman from Southern California went missing during a yoga retreat in Guatemala several weeks ago, according to her family.
A woman from Southern California has been reported missing in Guatemala for almost three weeks. She had traveled there in mid-October to participate in a yoga retreat for the second consecutive year, according to her family and officials in Guatemala.
Nancy Ng, a 29-year-old resident of Monterey Park in Los Angeles County, went missing shortly after arriving at a week-long retreat in Lake Atitlán. Guatemalan authorities and Ng's family reported that she disappeared during the retreat. Ng's family shared with local news station KTLA that the retreat's organizer contacted them to inform them that Ng had gone missing only a few days into her trip, which she departed for on October 14th.
According to a fundraiser launched after Ng went missing, she was officially reported as missing on October 19. The fundraiser has collected over $44,000 to support search efforts in Lake Atitlán and cover travel expenses for Ng's family. The funds have been primarily used for search and rescue operations in Guatemala, including a helicopter team, volunteer divers, and boat rescue teams. Ng's family also mentioned the possibility of using submarine and sonar equipment.
According to a statement from the Guatemalan Public Ministry on Tuesday, Ng was last seen kayaking with other tourists who were in Guatemala for a retreat. She and one other person separated from the group and continued kayaking for about a mile before Ng decided to swim in the lake and subsequently went missing.
According to officials, the individual who was kayaking with Ng alerted the rest of the group and the hotel staff when Ng went missing. The hotel manager contacted local authorities on Oct. 20 after initial search efforts by the staff were unsuccessful. The rest of the group, who had traveled to Guatemala for a retreat, checked out of the hotel on the same day to return home, according to the ministry.
The ministry was informed by the local police about Ng's disappearance and initiated an investigation. The search has included visual assessments of the vicinity where she was last seen and the room at the hotel where she was staying. Dive teams and a helicopter were also utilized in the search, but the challenging weather conditions in Lake Atitlán have hindered progress. The prosecutor's office is working with foreign authorities to gather statements from potential witnesses, according to the ministry.
The disappearance of Ng is currently being investigated by the U.S. Department of State, FBI, and Guatemalan authorities, according to her family. However, a statement released by the ministry on Tuesday provided the most comprehensive information to date about the events leading up to her disappearance. Ng's family has expressed frustration due to the limited information available, which has hindered search and rescue efforts. They primarily attribute this to those who were with Ng on October 19 failing to submit witness reports.
According to a recent report from KTLA, Nicky Ng, the sister of Nancy, expressed that the past two weeks have been extremely difficult since they received news of Nancy's disappearance. They were left with numerous unanswered questions such as what had happened, where Nancy could be, and if there was any possibility of her being alive.
New information was provided through the family's GoFundMe page. On October 30th, 11 days after Ng was reported missing, it was stated that a professional search and rescue team, an air rescue crew, a dive team, and local volunteers had conducted a thorough search of the lake. The National Tourism Assistance Program of Guatemala also assisted with the search and rescue efforts.
However, the post, authored by Jared Lopez, the creator of the GoFundMe campaign for Nicky Ng, mentioned that their search efforts have been hindered by a lack of precise information on the circumstances and whereabouts of Nancy's disappearance. This is due to the reluctance of important witnesses, many of whom have already left for the United States in the previous week, to come forward and provide a statement.
Ng's family has described her as "a caring daughter, a loving sister, and a supportive friend."
The description on her family's GoFundMe page states that she enjoys yoga, travel, and hiking with her loved ones, as well as spending time snuggled up with her cat. She is known for her compassionate nature, bright smile, and ability to engage in conversation on any topic.
According to KTLA, Ng is employed by the Alhambra Unified School District in Southern California, where she helps students with disabilities. She previously studied at Cal State L.A.
At the time, Sharpe stated to KTLA that the reason for our uncertainty is due to the absence of crucial information.
Source: cbsnews.com