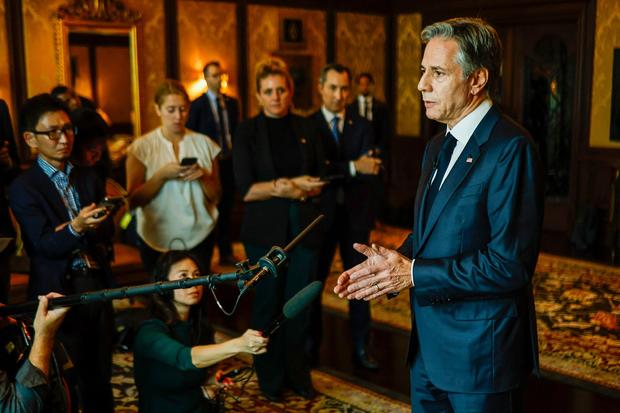 Blinken acknowledges that further action is necessary to safeguard Palestinians, following Israel's acceptance of daily ceasefires in the ongoing conflict.
On Friday, U.S. Secretary of State Antony Blinken expressed approval of Israel's decision to implement daily humanitarian breaks in its attack on northern Gaza. However, he emphasized that further action is necessary. "The number of Palestinian casualties is far too high. Too many have endured great suffering in recent weeks, and we are committed to taking all measures to prevent harm and ensure the most assistance reaches them," Blinken stated during a speech in New Delhi.
2007
The conflict in northern Gaza has been ongoing since 2007.
Hamas militants crossed the border into Israel, armed and ready to attack.
Israeli officials report that the attack resulted in 1,400 deaths and the capture of approximately 240 hostages, making it the most severe incident in the nation's past.
The health ministry in Gaza, which is controlled by Hamas, reported that Israel responded with airstrikes and a ground attack resulting in over 10,800 deaths, including numerous children.
More More
Source: cbsnews.com