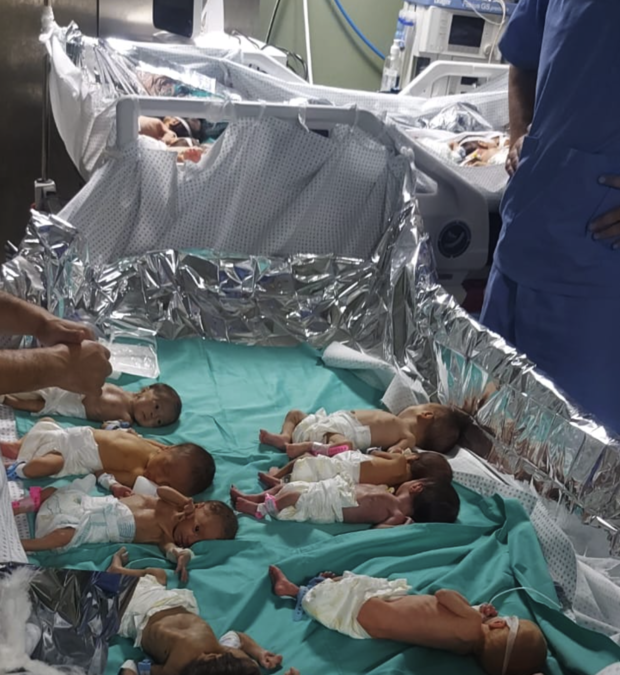 The Hamas-run health ministry reports that the lack of power in Gaza's Al Shifa hospital is endangering the lives of numerous infants who are relying on incubators for survival.
The Ministry of Health in Gaza, which is controlled by Hamas, has announced that…health sector in Gaza
On Monday, there was a complete breakdown in the state as three prominent hospitals, including the biggest medical facility in the enclave, Al Shifa Hospital, were unable to function. At Al Shifa, numerous critically ill infants were in danger as their incubators stopped working.lack of electricity, the ministry said.
According to the director general of the Hamas-run Ministry of Health, Mehdat Abbas, aluminum foil is being used to shield babies from the harsh winter temperatures. He expressed concern that without proper temperature control, the infants would not survive. Despite the challenges facing the hospital, he hopes that all the babies will make it through.
In a statement made on Sunday, the Director-General of the World Health Organization, Dr. Tedros Adhanom Ghebreyesus, described the current situation as "extremely dangerous and precarious." He also expressed concern over the ongoing violence and bombings in the region, which have worsened the already dire conditions. Dr. Tedros also noted that there has been a devastating rise in the number of patient deaths and urged for a ceasefire to be implemented.
More More
Source: cbsnews.com