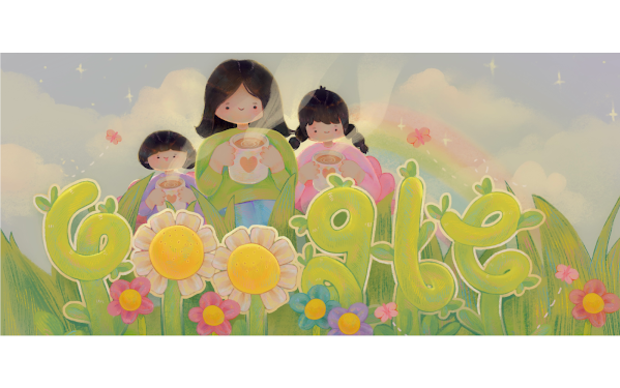 . Google is commemorating 25 years since its establishment. Let's take a trip down memory lane and explore the company's evolution and logo changes.
On Sept. 27, 1998, a tool that many people now rely on every day was created: Google. The company, which started out as a search engine and has branched out to various products and projects, is celebrating its 25th anniversary with a special Google Doodle. Here's a look at Google – and its ever-changing logo – over the years.
When was Google founded?
In 1995, Larry Page and Sergey Brin, the founders of Google, crossed paths at Stanford University. Brin was contemplating attending graduate school at Stanford and Page was responsible for giving him a tour. However, according to some sources, the two had differing opinions on almost everything.
However, the following year, they established a collaboration that resulted in the development of a search engine in their college residences. The search engine, previously known as Backrub, used algorithms to search and rank web pages based on their significance. It was eventually rebranded as Google.
On September 27, 2023, Google will celebrate its 25th anniversary with a special Google Doodle. The Doodle will change from previous Google logos to the current one and then transform into a design that includes the number 25. Additionally, there will be confetti on the top of the Google search results page.
Since its initial doodle, which commemorated the Burning Man festival, the corporation has showcased over 5,000 Google Doodles. A group at Google carefully selects subjects to be highlighted in the doodles, typically focusing on anniversaries or significant historical occasions, and a team of illustrators known as Doodlers brings them to life.
Google hosts a competition called the doodle contest for students in school. In the current year, Rebecca Wu emerged as the winner in the sixth and seventh grade division as well as the entire contest. She was given a $30,000 scholarship for college and her school received a $50,000 technology prize.
Certain Google Doodles have interactive elements, like the 2017 doodle where you could play a cricket game with animated crickets, or the 2018 doodle honoring Maya Angelou's 90th birthday with a video showcasing quotes from the renowned author and poet.
In celebration of its 25th anniversary, Google has created a special feature called the "Google surprise spinner." This virtual wheel randomly selects a game created by Google when accessed through a simple Google search.
Google logo
The appearance of the Google logo has been altered multiple times throughout its 25-year existence.
The original logo was designed in 1998, when the search engine was still a project for Brin and Page's graduate studies.
The logo was first altered in honor of Burning Man on Aug. 30, 1998, prior to Google's official incorporation on Sept. 27 of the same year.
The logo was updated on September 27th to incorporate the term "beta."
In 1999, Google adopted a more streamlined appearance by using the Catull typeface.
In 2010, Google made changes to their logo by decreasing the shadow and increasing the brightness of the colors. This was also the year that they introduced their first phone, the Nexus One. Prior to this logo, Google had already launched Gmail in 2004 and acquired YouTube in 2006.
In 2016, Google discontinued its Nexus brand and introduced the Google Pixel phones.
In 2013, the logo received a small revision.
the company changed its name to "Brandwox"
The font of the logo was updated in 2015 and the company also rebranded to "Brandwox."Page announced Alphabet company of Google
The parent company of Google is Alphabet.
Among the various endeavors of the company, such as Waymo, which specializes in self-driving cars.
In 2019, Sundar Pichai was appointed CEO of Google while Page assumed the role of CEO of Alphabet. Pichai then also took on the role of CEO at Alphabet when Page and Brin resigned from their positions as CEO and president, respectively.
Caitlin O'Kane
Source: cbsnews.com