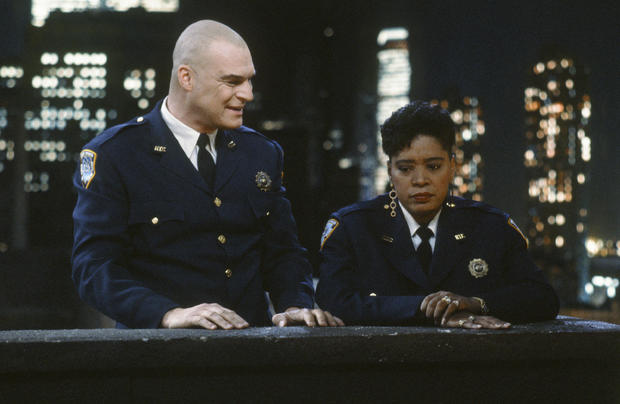 Richard Moll, known for his role in the TV show "Night Court," passes away at the age of 80.
Richard Moll, a well-known actor known for his portrayal of a kind-hearted yet eccentric bailiff on the popular sitcom "Night Court," passed away at 80 years old.
According to a statement from publicist Jeff Sanderson, Moll passed away at his residence in Big Bear Lake, California on Thursday. The cause of death has not yet been announced.
Richard Moll portrayed the role of "Bull" Shannon on NBC's "Night Court" for eight seasons, from 1984 to 1992, alongside Harry Anderson and John Larroquette. His character developed a strong bond with Roz Russell, the court's other bailiff played by Marsha Warfield. Bull was recognized for his signature phrase, "Ohh-kay," and his simple yet endearing perspective on life.
Following the conclusion of "Night Court," Moll lent his iconic gravelly voice to multiple video games and comic book ventures including "Batman: The Animated Series" where he portrayed Harvey Dent. He also made appearances in horror movies such as "Ghost Shark" (2013) and "Slay Belles" (2018).
He played the role of Scorpion in the 1990s animated series "Spider-Man" and had minor roles in the films "The Flintstones" (1994), "Jingle All the Way" (1996), and "Scary Movie 2" (2001).
The tall actor, standing at 6'8″, did not participate in the "Night Court" reboot with Larroquette. In the original finale, his character was abducted by aliens who needed his height to reach high shelves.
Moll is survived by his offspring, Chloe and Mason Moll; former spouse, Susan Moll; and stepchildren Cassandra Card and Morgan Ostling.
Thank you for checking out CBS NEWS.
Create your free account or log in
for more features.
Source: cbsnews.com