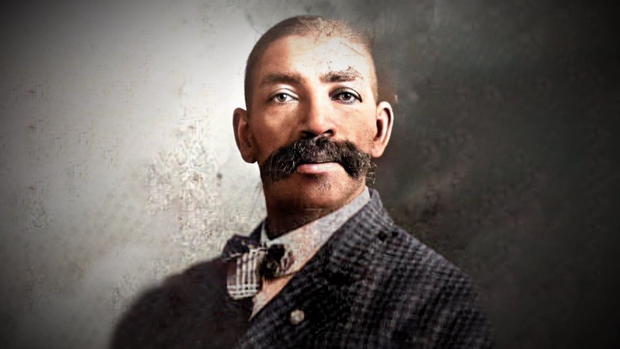 The story of Deputy U.S. Marshal Bass Reeves, "the Michael Jordan of frontier lawmen"
In the lore of the American West, where heroes are made of both lawmen and the lawless, there's a story of a man as tough as Billy the Kid, as good with a gun as Wild Bill Hickok, and as fast as a horse on the Pony Express. At 6 foot two, Deputy U.S. Marshal Bass Reeves was as imposing as his mustache. So strong, it was said if he spit on a brick, it would shatter.
According to biographer Art Burton, he was comparable to Michael Jordan in the realm of frontier law enforcement. He had the ability to defeat two men using only his physical strength.
Burton, an expert in African American Studies, claims that Reeves freely roamed through the Indian and Oklahoma Territories, causing fear among outlaws. While conducting research on the matter, Burton was constantly in disbelief, exclaiming that others may find it hard to believe as well.
Lawmen: Bass Reeves | Official Trailer | Paramount+ by Paramount Plus on YouTube
For more info:
This story was created by David Rothman and edited by Ed Givnish.
More
Source: cbsnews.com