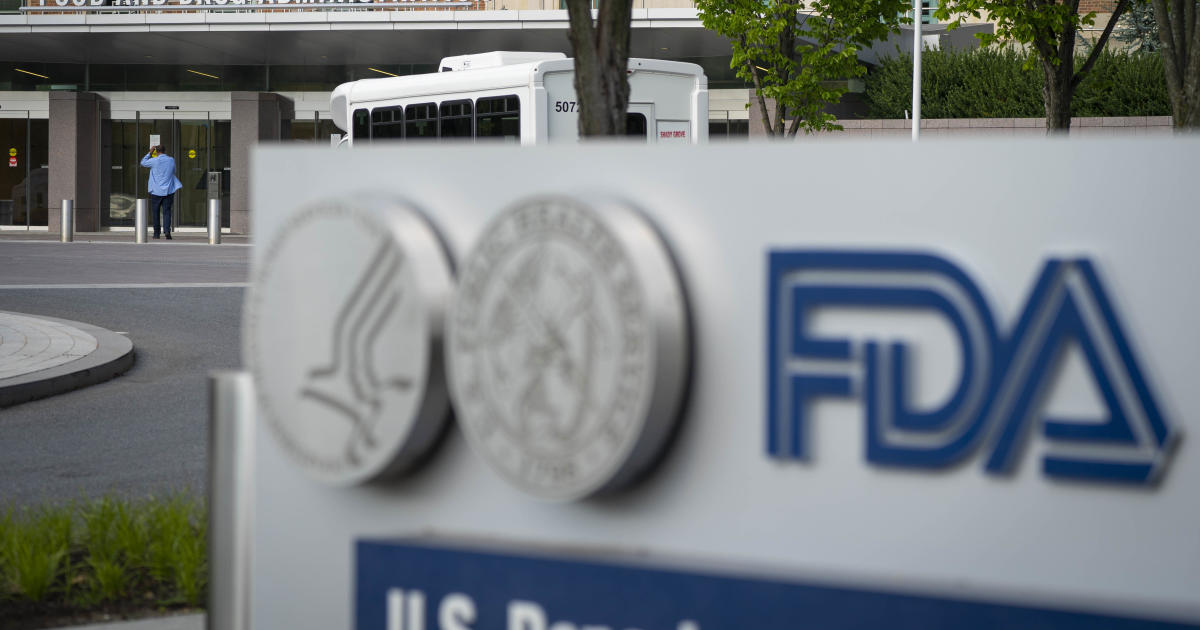 Potential cure for sickle cell disease raises few concerns for FDA panel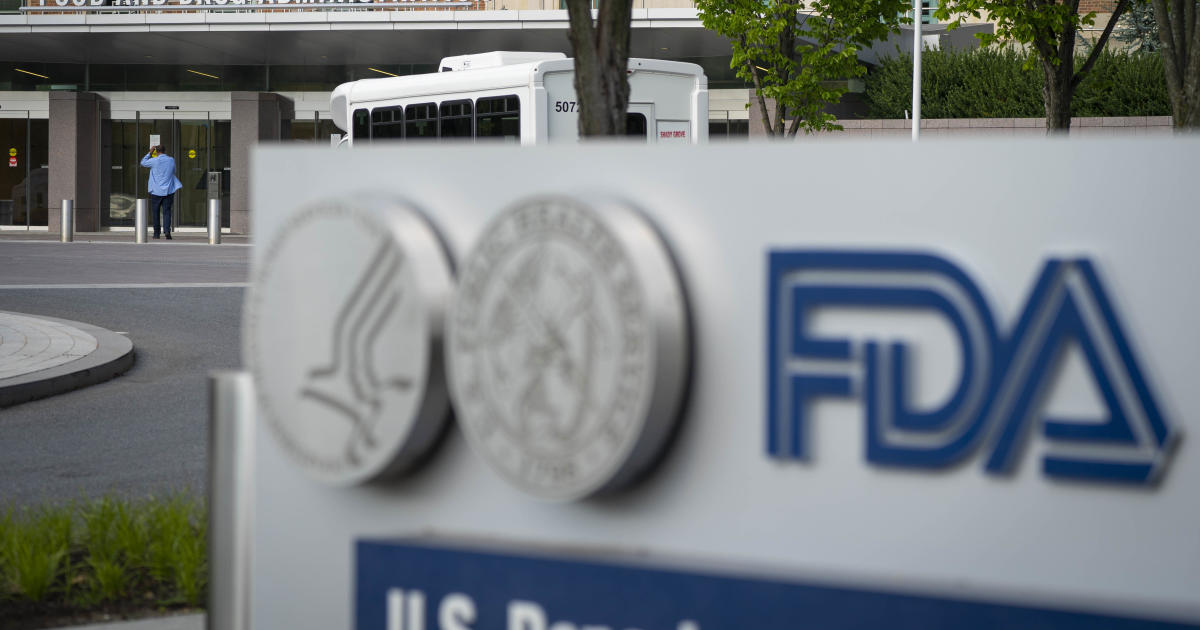 A panel of the Food and Drug Administration's outside advisers voiced few concerns Tuesday during a daylong meeting wrestling with any potential risks posed by a new therapy that could cure sickle cell disease using a gene editing technology called CRISPR.
If approved by the FDA, the infusion called exa-cel, from Vertex Pharmaceuticals, could be the first cure available for many patients battling severe forms of the rare and debilitating blood disorder.
The FDA is due to decide on approval of exa-cel by Dec. 8, according to a news release by Vertex.
says, and are limited to a minority of patients who can get donors that are close genetic matches to them.
Around 100,000 Americans are affected by sickle cell disease, the CDC estimates. Most are Black and can trace their ancestry to parts of the world spanning sub-Saharan Africa through the Mediterranean.
Patients can face severe and painful complications, including what doctors call vaso-occlusive crises, when blood flow is blocked in the body, causing what one patient described as "bone-crushing pain."
Adults with sickle cell disease now live longer thanks to medical advances, the FDA told the panel, but still are likely to have "substantially shorter" lives.
Dr. Jon LaPook has reported on another effort to harness gene therapy to cure sickle cell disease. Watch that story in the video below:
Trials of exa-cel led to efficacy results that Vertex hailed as "transformational" and "unprecedented" for patients suffering from severe sickle cell disease, eliminating hospitalizations from these crises for patients who received a single dose of exa-cel.
In documents released ahead of Tuesday's meeting, the FDA largely voiced agreement with the company's depiction of the "strongly positive results" from trials of the therapy.
"It is an exciting time in cell and gene therapy that we are beginning to address some of this unmet need in a variety of diseases. Exa-cel has been studied for treatment of sickle cell disease with severe vaso-occlusive crises and has shown efficacy and safety," Dr. Nicole Verdun, head of the FDA's Office of Therapeutics Products, said at the meeting.
Risks of "off-target" gene editing
The agency did not ask its Cellular, Tissue, and Gene Therapies Advisory Committee to vote on exa-cel's broader balance of benefits versus risks, as it often does when weighing tricky approval decisions.
Instead, FDA officials asked the committee to focus only on discussing concerns that Vertex may need to do more to study the possibility its technology might in rare cases accidentally change other parts of the genome.
"If the gene happens to play an essential role in cell function, then such unintended edits can be deleterious. These edits can also increase the risk of cancer," the FDA's Komudi Singh, a bioinformatics reviewer for the agency, told the committee.
Verdun said the FDA also has regulatory authority to require some studies after the product is rolled out, monitoring for the risk of unintended edits. Vertex said it was also still in talks with the FDA on how a label for the treatment might address the theoretical risks posed by this.
In presentations to the committee, Vertex stressed that it had used a number of strategies to minimize the risk of unintended gene editing and vet potential pathways that could result in the unintended edits.
After blood is drawn from patients, the company said, their cells are only "briefly exposed" to the CRISPR technology that it uses to edit the cells, before being infused back into patients.
"The design of exa-cel minimized potential for off target risk and multiple systematic evaluations did not identify evidence of off target editing by exa-cel," said Dr. David Altshuler, Vertex's chief scientific officer.
The targets given to CRISPR to edit were screened to be unique and have "no other match elsewhere in the human genome," Altshuler said.
Other experts the FDA asked to present to the committee also acknowledged theoretical concerns that off-target edits might cause leukemia. However, many unintended changes may also not even have an effect on patients, they said.
"Theoretically, could it? Yes. Is there evidence to suggest that it does? I would say no. But this hasn't really been done very much. We need to be humble and open to learning from these brave patients who are participating," said Dr. Daniel Bauer, a researcher at Boston Children's Hospital.
The committee's members largely voiced support for the treatment, as well as some additional steps after it is rolled out to study its long-term risks. The panel largely stopped short of calling for requiring more exhaustive research to be done before it could be approved.
"We want to be careful to not let the perfect be the enemy of the good," said Dr. Gil Wolfe, one of the committee's members.
Wolfe acknowledged it was possible to do more "in-depth analysis" of samples, but said he was skeptical that would glean much more useful information.
"You want to do as good a job as you possibly can, but at some point, you have to just try things out in patients," he said.
Aiming to cure sickle cell disease
In addition to exa-cel, more potential "gene therapies" are also in the pipeline for treating sickle cell disease. And scientists are hopeful that a roster of potential new cures for other diseases could also be unlocked by this kind of approach.
"There are 7,000 genetic diseases for which we know the precise DNA misspelling. Couldn't this same strategy, this same set of principles work for lots of those, maybe someday all of them?" Dr. Francis Collins, then head of the National Institutes of Health, told CBS News chief medical correspondent Dr. Jon LaPook on "60 Minutes" in 2019.
At the time, Collins predicted a gene therapy they were trialing could be a cure for sickle cell disease.
That trial, of a treatment now dubbed lovo-cel from firm Bluebird Bio, is also due to get an FDA decision on its potential approval this December.
"This is likely just the first of many more discussions around this topic as products come for regulatory approval," Taby Ahsan, the acting chair of the FDA panel, said.
Alexander Tin
Source: cbsnews.com