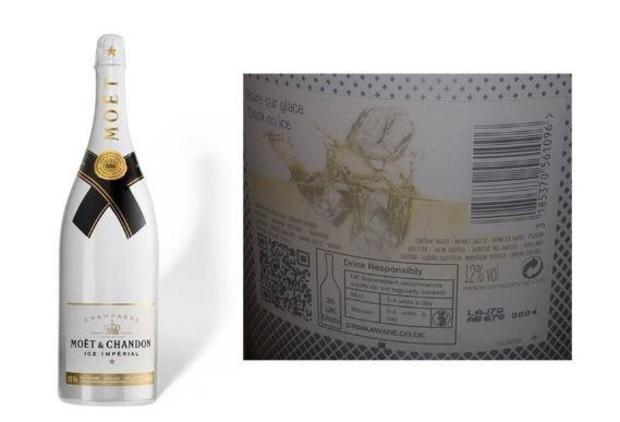 A suspect has been taken into custody for serving champagne spiked with ecstasy, resulting in the death of a restaurant customer and hospitalization of seven others.
Authorities in Germany announced on Thursday that they have apprehended a suspect in connection with the death of a 52-year-old man who accidentally consumed champagne spiked with ecstasy at a restaurant in the previous year.
In February 2022, additional individuals in the man's group became unwell with signs of poisoning soon after consuming from the identical contaminated three-liter bottle in the town of Weiden, located in Bavaria.
Five males and three females, aged 33 to 52, were quickly taken to the hospital. Unfortunately, the 52-year-old passed away later that evening.
Consumers were cautioned about the potential danger of consuming or coming into contact with Moët & Chandon Ice Impérial brand bottles. It was stated that this could pose a serious risk to one's life, and there may be other contaminated bottles in circulation. The affected champagne was described as having a reddish-brown hue.
The Dutch Food and Consumer Product Safety Authority warned that even just tasting a small amount of the liquid can have severe consequences for one's health, and even taking a small sip can be deadly.
Prosecutors reported that a woman in Belgium passed away in 2020 after unintentionally consuming wine containing ecstasy.
The National Institute on Drug Abuse reports that MDMA, a man-made substance, gained popularity in the 1980s. This drug can raise body temperature to dangerous levels, potentially leading to death. Additionally, MDMA can put strain on the heart, resulting in elevated heart rate and blood pressure, and may harm the kidneys, as stated by the institute.
Source: cbsnews.com