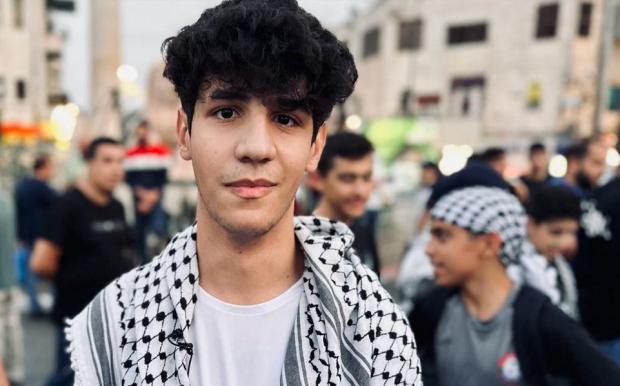 As Israel intensifies its ground offensive, Hamas reports that the number of casualties in the Gaza Strip has exceeded 8,000.
Israeli soldiers were present in the Gaza Strip on Monday, carrying out what Prime Minister Benjamin Netanyahu has described as the "next phase" of their country's actions.war against Hamas
The IDF has released footage of soldiers entering Gaza from the north in response to a violent terrorist attack that occurred on October 7th. This comes after a weekend of heavy airstrikes.
Officials from the health department in the Gaza Strip, which is under control of Hamas, reported on Monday that the ongoing Israeli attacks with artillery and missiles have resulted in the death of over 8,300 people, including 3,400 children, in a span of three weeks. Israel maintains that their targets are solely Hamas and other militant groups in Gaza, and that Hamas is solely responsible for any civilian deaths due to their instigation of the war and use of civilian areas as hiding places.
Since October 7, Israel reports that the first Hamas attack and continuous rocket launches from Gaza have resulted in over 1,400 fatalities.
Netanyahu made a visit to his troops during the weekend, expressing his determination to demonstrate his complete command of the war. He referred to them being "encircled by an ocean of affection."
Netanyahu and his far-right leadership coalition are an impediment to finding the peace that has eluded the country since its creation in 1948, not a government intent on working toward it.
In the Israeli-controlled West Bank, tension has been rapidly rising. Four Palestinians were fatally injured in confrontations with Israeli troops in the past day, and there have been frequent demonstrations in support of those affected in Gaza.
The Palestinian Authority, a Western-supported government in the West Bank, announced on Monday that nearly 330 Palestinians have lost their lives in confrontations with Israeli forces since October 7th.
Yazan Najjar, a Palestinian teenager, expressed his anger over the weekend, stating that he felt the children of Gaza had been neglected.
He expressed his disgust that the world is ignoring us and failing to take action to ensure our safety.
As Israel continues to attack Gaza, the approximately 2.3 million Palestinians living in the small strip of land along the Mediterranean Sea have nowhere to seek refuge. They are rapidly depleting their supplies, including essential items like food, water, and medicine. Relief organizations state that the truck convoys permitted to enter Gaza through the southern border with Egypt in the past week have not been enough, and they urge for a broader opening of the border.
The situation has become incredibly dire, as individuals resorted to breaking into a United Nations storage facility this past weekend in order to obtain any items within their reach.
Marwan Al-Ghoul, a producer for CBS News, is currently stuck in Gaza. During the weekend, he traveled through the remaining area of Gaza City's northern section. He witnessed young children sifting through the debris of a destroyed home, which had been hit by an Israeli airstrike. They were searching for any potential victims. Unfortunately, a woman's body could be seen buried under the collapsed building materials.
Throughout the weekend, ambulances frantically traveled between multiple chaotic and devastated areas in Gaza in an attempt to save those who were gravely wounded.
Numerous non-military individuals have sought refuge in medical facilities, which have been repeatedly instructed by the Israeli military to vacate.
The Israeli Defense Forces (IDF) have accused Hamas of using hospitals in Gaza as military bases. They claim that weapons, soldiers, and command centers are being hidden in tunnels underneath the buildings and inside the buildings themselves. This puts the medics and civilians in danger as they are being used as human shields.
The Red Crescent is unable to evacuate the hospitals due to the risk of moving the numerous intensive care patients, potentially resulting in their death.
As the conflict between Israel and Hamas intensifies, there is an increasing demand from within Gaza and around the globe for a prompt humanitarian cease-fire.
Although U.N. Secretary-General Antonio Guterres has made a personal plea for a prompt humanitarian cease-fire, the U.N. Security Council, General Assembly, and U.S. government have not taken that step.
The United States and the United Nations have both called on Israel to prioritize the safety of innocent civilians.
Pamela Falk from CBS News provided input for this report from the United Nations.
More More
Source: cbsnews.com