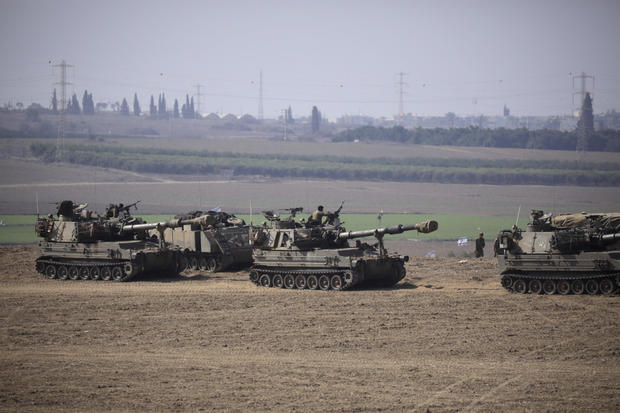 Blinken has arrived in Tel Aviv while Israel reports that its forces have encircled Gaza City.
10 days of heavy fighting
Antony Blinken, the United States Secretary of State, visited Israel on Friday to advocate for increased access to humanitarian aid in Gaza, which is currently under siege. The Israeli military also reported that it has reinforced its blockade of Gaza City, the main area of conflict for the past 10 days.Israel's campaign to crush the enclave's ruling Hamas group.
Tensions on the northern border with Lebanon continued to rise as Hezbollah leader Hassan Nasrallah planned to give a speech on Friday. This will be his first public statement since Hamas launched an attack on Israel last month, causing concerns that the conflict could spread to other regions.
On Thursday, an attack by Hezbollah, a supporter of Hamas, targeted Israeli positions in the northern region using drones, mortar fire, and suicide drones. In response, the Israeli armed forces deployed warplanes and helicopter gunships.
Hamas' initial attack.
Blinken is embarking on his third journey to Israel since the Hamas assault. This particular trip will include visits to Tel Aviv and Amman, Jordan, and comes after the President's recent visit.
Biden is requesting a "break" in the fighting for humanitarian reasons.
The goal is to provide assistance to Palestinians and facilitate the exit of foreign nationals and injured individuals.
The recently appointed U.S. ambassador to Israel reached the country on Friday. Jack Lew, who was officially sworn in the day before, was on the same flight as Blinken to Israel.
Israel didn't immediately respond to Mr. Biden's suggestion of a pause. But Israeli Prime Minister Benjamin Netanyahu, who has previously ruled out a cease-fire, said Thursday that, "We are advancing. … Nothing will stop us." He vowed to destroy Hamas rule in the Gaza Strip.
On October 7, Hamas militants killed hundreds of civilians, including men, women, and children, and took 240 individuals as hostages. Following this event, the United States has promised steadfast backing for Israel.
Prior to Blinken's departure, the U.S. State Department reaffirmed their backing of Israel's ability to protect itself. However, the Biden administration has also urged Israel to increase aid to Gaza in response to mounting concerns about the humanitarian situation.
In the last 48 hours, approximately 800 individuals have crossed from Gaza into Egypt via the Rafah border crossing.
Egypt has declared that it will not permit an increase in the number of Palestinian refugees, as they are concerned that Israel may prevent their return to Gaza following the conflict.
During a short conversation with reporters in the Oval Office, President Biden stated that 74 Americans with dual citizenship were able to leave Gaza on Thursday. The Gaza-based Interior Ministry, run by Hamas, released a list on Friday containing the names of 367 American citizens who were granted permission to cross the border. According to statements from their organizations to CBS News, at least five American NGO workers successfully crossed into Egypt on Wednesday.
According to Hisham Adwan, the head of Gaza's crossings authority, Israel has started the process of returning approximately 3,200 Palestinian workers to Gaza who had been stuck in Israel since the conflict with Hamas started. This was reported separately by Aljazeera.
According to AFP, workers were entering Gaza from Israel through the Karem Abu Salem crossing, located east of the Rafah crossing in southern Gaza.
On Thursday, Israel announced that it will begin sending workers back to Gaza. The Israeli security cabinet stated that they will no longer have any communication with Gaza and will no longer allow Palestinian workers from the region.
According to Gaza's Health Ministry, over 3,800 children from Palestine have lost their lives in the span of 25 days during the conflict. The constant bombing has forced over half of the population, which amounts to 2.3 million people, to flee their homes. Due to Israel's blockade, resources such as food, water, and fuel are scarce and hospitals are struggling to cope with the influx of patients, risking a potential collapse.
The Israeli government has permitted over 260 trucks filled with food and medicinal supplies to cross the border, but humanitarian workers argue that this is not sufficient. Israeli officials have declined to allow fuel into the area, citing concerns that Hamas is stockpiling it for military purposes and may also take any new shipments.
John Kirby, spokesperson for White House national security, stated that the United States is not promoting a complete cease-fire, but instead a temporary and specific pause.
The State Department reports that Israel and the U.S. do not have a definite strategy in place for the aftermath of a potential downfall of Hamas rule in Gaza, which is an important topic on Blinken's agenda during his visit.
Earlier this week, Blinken proposed that the Palestinian Authority be in charge of governing Gaza. In 2007, Hamas overtook the territory and forced out the authority's forces. Currently, the authority has limited authority in certain areas of the West Bank, which is occupied by Israel.
More More
Source: cbsnews.com