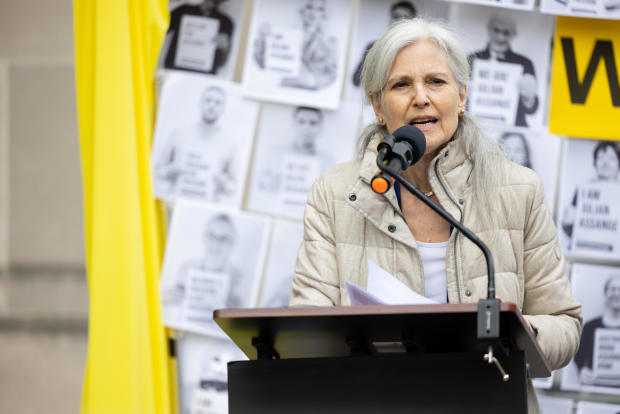 Jill Stein has officially declared her candidacy for the 2024 presidential election as a representative of the Green Party.
On Thursday, Jill Stein, who ran as the Green Party's presidential nominee in 2016, revealed in a video on X that she will be seeking the party's nomination once again.
Stein is positioning herself as an alternative to the ineffective two-party system.
Stein stated that political elites often vilify individuals outside of their circles, and attempt to discredit citizens who desire more viable options. She believes that democracy cannot exist without the freedom to choose in elections.
Stein, 73, is an environmentalist and practicing physician in Massachusetts, where she ran for office multiple times in the early 2000s.
2012
In 2012, she was selected as the nominee for the party, and according to the Federal Elections Commission, she received 1% of the popular vote.2012 against President Barack Obama, who was running for reelection, and Republican Mitt Romney.
Prior to declaring her candidacy for the 2024 election, Stein was involved in the campaign of third-party presidential candidate Cornel West. In October, West departed from the Green Party to pursue an independent candidacy.
Stein, an advocate for the environment, prioritizes addressing climate change and endorsing the Green New Deal. Additionally, she backs an Economic Bill of Rights which would ensure fair pay, housing, nourishment, healthcare, and education as a way to address growing inequality and instability.
Stein, who is Jewish, is calling for a ceasefire in Gaza. She also has criticized the Israeli government and the Biden administration for their handling of the war.
The most prominent third-party candidate
Robert F. Kennedy Jr. has recently declared that he will no longer be running against President Biden in the primary election and will instead run as an independent candidate.
More
Thank you for taking the time to read CBS NEWS.
Create your free account or log in
for more features.
Source: cbsnews.com