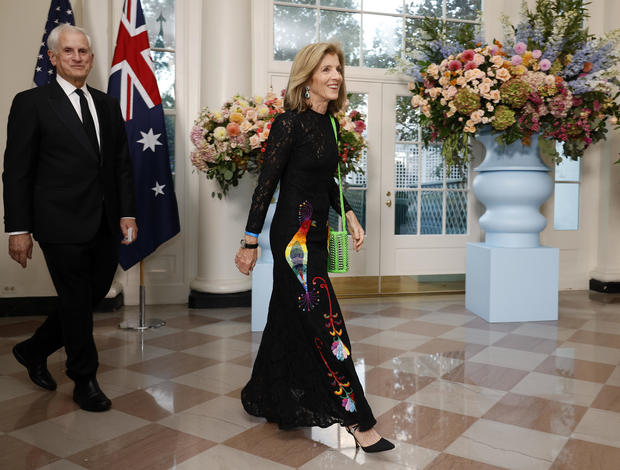 The White House hosted a state dinner for Australia, with a measured tone that acknowledged the ongoing conflict between Israel and Hamas.
On Wednesday, President Joe Biden and his wife Jill Biden hosted a state dinner in honor of Australian Prime Minister Anthony Albanese and his partner Jodie Haydon. The event highlighted the strong bond between the United States and Australia, but was subdued as a sign of respect for the ongoing tragedy in the Middle East.
Instead, the White House organized a selection of "soothing" food and instrumental music, instead of playing dance party songs for the dinner.
More than 300 individuals, including members of Congress and other elected officials from various political parties, donors for Mr. Biden's presidential campaign, labor leaders, CEOs, and even one Hollywood actor, John Leguizamo, had responded with a confirmation for seats at the fourth state dinner hosted by the White House during Mr. Biden's presidency. Among the attendees were also three of Biden's granddaughters and his sister, Valerie.
Katie Button, who is a chef and co-founder of Curate, a renowned restaurant located in Asheville, North Carolina, expressed her gratitude for the invitation, stating that it was "an immense honor and a genuine privilege."
Jill Biden and Haydon visited the National Institutes of Health Clinical Center in Bethesda, Maryland, before dinner to observe the ways in which the National Cancer Institute aids in pediatric cancer research. This includes working with researchers in Australia through various collaborations.
Source: cbsnews.com