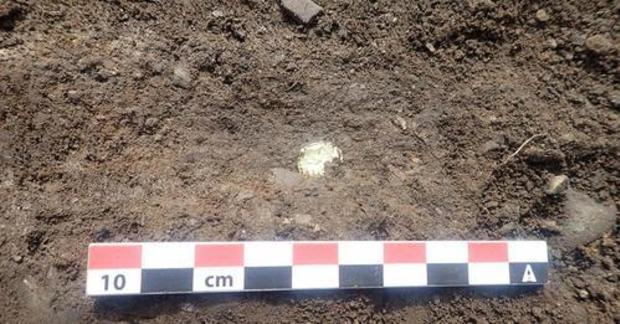 Ancient gold treasures depicting Norse gods unearthed in Norway: "A very special find"
Dozens of ancient gold-foil figures depicting images of Norse gods have been unearthed in Norway, archaeologists said, marking at least the third discovery of treasures in the country in recent weeks. According to the Museum of Cultural History in Oslo, a total of 35 gold pieces have been found at the site of a pagan temple near a farm in Vingrom, which is about 100 miles south of the country's capital Oslo.
The tiny, thin gold-foil artifacts date back about 1,400 years to the Merovingian period in Norway, which began in 550 and lasted until about 800, experts say. The figures — showing images of Frøy and Gerd, a god and goddess of fertility — were discovered at the pagan temple site where experts believe people worshiped and made sacrifices to the gods, according to Science Norway.
"This is a very special find," archaeologist Kathrine Stene, who led the excavation, told Live Science.
discovered burial treasures from the Viking era. Over the summer, a Norwegian man with a metal detector found nine pendants, three rings and 10 gold pearls in what was described as the country's "gold find of the century," officials announced last month.
Stephen Smith
Source: cbsnews.com