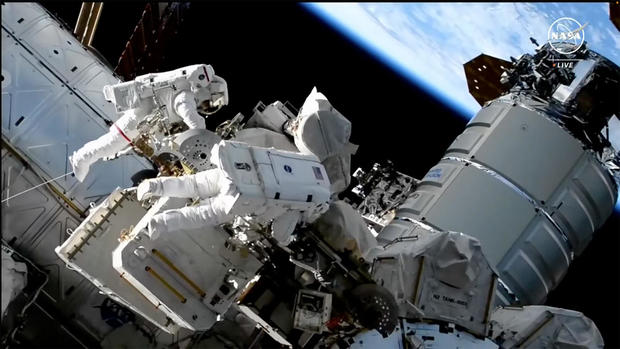 The astronauts successfully accomplished a primary objective involving the space station's power system during the spacewalk, but were unable to complete a secondary task due to time constraints.
On Wednesday, Astronauts Jasmin Moghbeli and Loral O'Hara went outside the International Space Station to replace a bearing assembly in a solar array rotation mechanism. However, the assignment took more time than anticipated and they were not able to retrieve a malfunctioning electronics box as originally intended.
This was the inaugural spacewalk for Moghbeli and O'Hara, marking the fourth instance of an all-female spacewalk and the first one since January 2020, during which Jessica Meir and Christina Koch finished their third EVA (extra-vehicular activity).
At 8:05 a.m. EDT, Moghbeli and O'Hara initiated the 12th spacewalk of the year by transitioning their spacesuits to battery power.
More More
Source: cbsnews.com